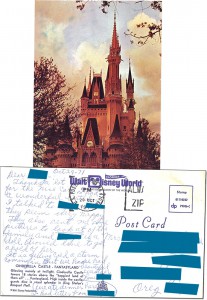 Dear X —
Thanks a lot for the nice card. I had a wonderful birthday. I talked to x & x they seem very happy. They also sent me some pictures to look at of the family and x is a doll. Would love to get ahold of her.
It is gelling cold a storm coming in, but we have had beautiful weather.
Love x
(we ate dinner here. I had letter from x.